EDI Guide Launch
Request a place
Seminar
30 June 2022
06:00 PM
Bird & Bird, 12 New Fetter Lane, London EC4A 1JP
Real Estate Balance members are invited to join us for the launch of our Guidance Note on Equality, Diversity and Inclusion Data Collection, produced in partnership with PwC, at Bird & Bird at 6pm on Thursday 30 June. Real Estate Balance members from property companies and agencies, investment managers, professional services companies and law firms have collaborated to produce this insightful and practical guide to help organisations identify areas for action, make meaningful changes and measure progress.
The event will involve a panel discussion with many of the guide's contributors, an audience Q&A and the opportunity to network with professionals working towards progressing EDI in the real estate industry.
Spaces are limited and are on a first come, first served basis. Please request your place by 16 June 2022 using the form on the right hand side of this page.

Our speakers and panel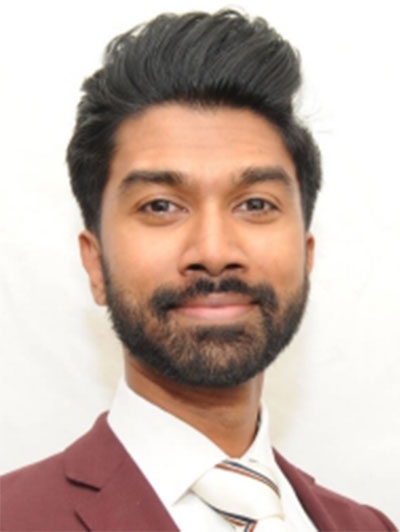 Jason Buwanabala, Senior Manager, PwC
Jason is a Senior Manager with over 7 years of experience working across Diversity and Inclusion, People Analytics, Strategic Workforce Planning and Workforce Fairness. As a qualified actuary, Jason uses data science, statistical programming and business analytics to solve workforce issues.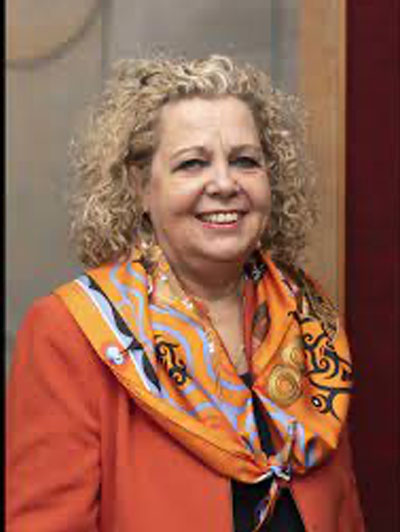 Sue Brown, Managing Director, Real Estate Balance
Sue joined Real Estate Balance in 2020 from London First, where she was Executive Director with responsibility for property, planning, the environment, and development since 2016. Sue started her career in government, serving as a senior advisor in a variety of high-profile roles, before going on to establish her own real estate consultancy. Sue was a driving force behind the launch of MIPIM, the world's largest real estate investment conference that takes place each year in Cannes. Sue is the co-founder and co-chair of REWIRE, the network for women in property. She is also an active member of the Women's Network Forum based at Buckingham Palace.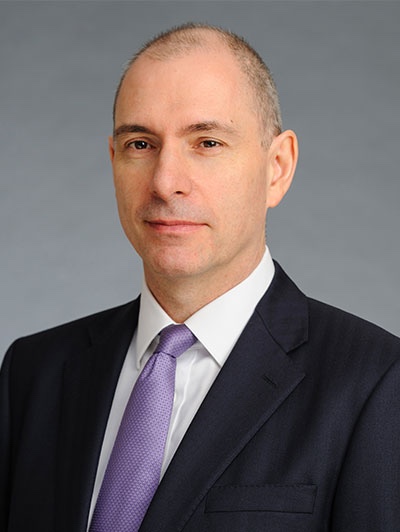 Neil Cable, Head of European Real Estate Investments, Fidelity International
Neil is Head of European Real Estate Investments. He has worked in pan-European markets for over 30 years holding roles in research, business development and fund management. Neil has an MA in Economics, a Postgraduate Diploma in Property Investment and is an FCA Approved Person. As Head of European Real Estate Investments, Neil is responsible for the day-to-day management of the business, including overseeing the investment process, chairing the Real Estate Investment Committee, co-chairing the Real Estate Governance & Oversight Committee and directing business strategy. Neil also is a member of Fidelity Real Estate's Leadership Team and sits on Fidelity's Investment Management Leadership Team and the company's Sustainable Investment Operating Committee.​ Neil joined Fidelity in 2006 to establish and develop the firm's real estate capability, and currently leads a team of Portfolio Managers, Analysts, Quants and Finance Professionals based across Europe, including offices in London, Paris, Frankfurt, Amsterdam and Munich. The firm manages pooled vehicles and separate accounts for a range of institutional clients globally.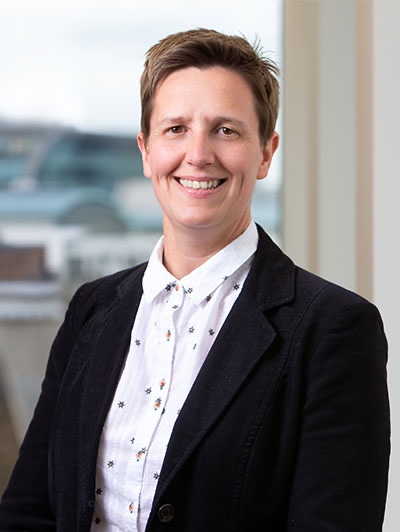 Kelly Canterford, Programme Manager, Changing the Face of Property
Kelly's career spanned media, sales and hospitality before she joined the property industry at King Sturge qualifying as a chartered surveyor a few years later as the firm merged with JLL. Whilst at JLL Kelly worked as part of the strategic asset management team, her focus on leasing industrial assets. A chance meeting with some JLL colleagues at a Freehold LGBTQ+ networking event led to Kelly becoming a founding member of JLL's LGBTQ+ network Building Pride. As her interest in EDI grew she took the leap and started her business Tigrou Consulting now delivering equality, diversity and inclusion advice and training to companies globally. Kelly is also the Programme Manager for Changing the Face of Property a collaboration between 12 of the largest real estate consultancies in the UK which aims to accelerate diversity and inclusion across the built environment. She is Co-Chair of Freehold CIC a leading networking forum for LGBTQ+ people in real estate, the Chair of ULI's UK's REDI committee and a member of the ULI's Executive Committee.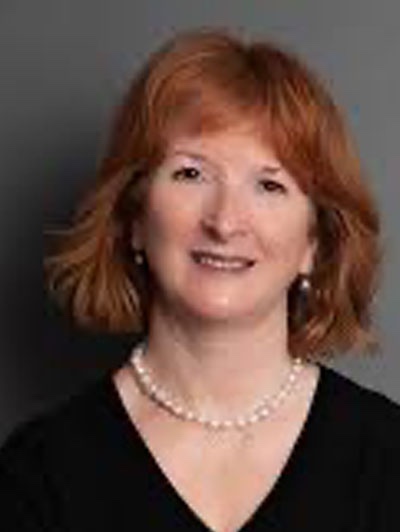 Karen Friebe, Partner, Bird & Bird
Karen is a London-based partner in Bird & Bird's international Real Estate Group with many years' experience in real estate transactions. Karen also leads their international hotels, hospitality and leisure team, specialising in the acquisition, development and disposal of all types of hotels, from budget to luxury and in the negotiation of hotel management agreements. She is one of the founder members of Real Estate Balance and one of the founders of the Women in Hospitality Network, which supports and provides mentoring opportunities for women hoping to further their careers in hospitality.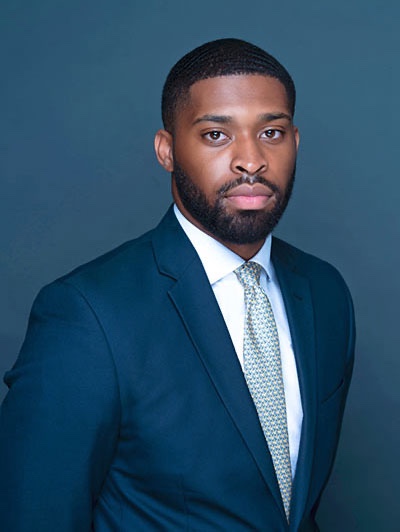 Paul Modu, Senior Surveyor, Knight Frank
Paul is a chartered surveyor at Knight Frank's Private Office Commercial team, where he advises Ultra-High-Net-Worth-Individuals (UHNWI's) and private property companies in the acquisition and disposal of commercial property across the UK. Paul is also a founding committee member of Real Estate Balance Next Gen, set up in February 2020 to address diversity issues in the real estate industry.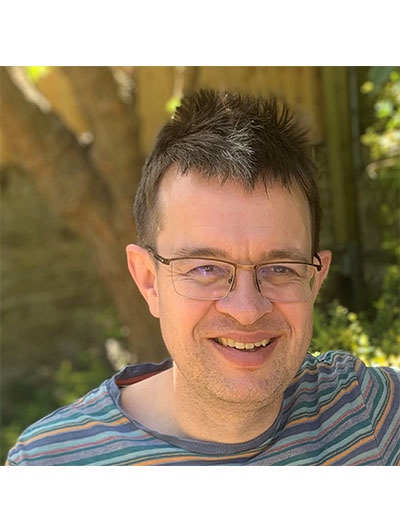 Sam Monger, Director, Project Hart, Grosvenor Group
Sam is a Director at Grosvenor, a privately owned property group, active in some of the world's most dynamic cities.  He is currently leading a strategic project to create a new business for Grosvenor, seeking to improve outcomes for low-income households by providing affordable housing and support services. Previously, he was UK Director of Strategy and Research, a role which included leading strategic planning, market analysis, customer analysis, financial appraisal and risk analysis across the business. Outside Grosvenor, Sam is a key member of Real Estate Balance's Policy and Campaigns Committee and an active contributor to the REB Data Working Group. He was instrumental in setting up the REB members survey which has been running since 2016, and has helped steer the creation of new industry guidance on how to collect equality, diversity and inclusion data. He also sits on the British Property Federation's Technology & Innovation Working Group. Prior to joining Grosvenor in 2011, Sam spent 17 years working in management consultancy at PwC and IBM, mainly advising corporate occupiers in a range of sectors on property strategy, transaction advice and business transformation.  

Request your place
Please note this does not constitute a confirmed booking. On receipt, our team look forward to being in touch to confirm your place.