Opening up the planning industry
Request a place
Seminar
05 July 2022
06:00 PM
DP9, 100 Pall Mall, St. James's, London, SW1Y 5NQ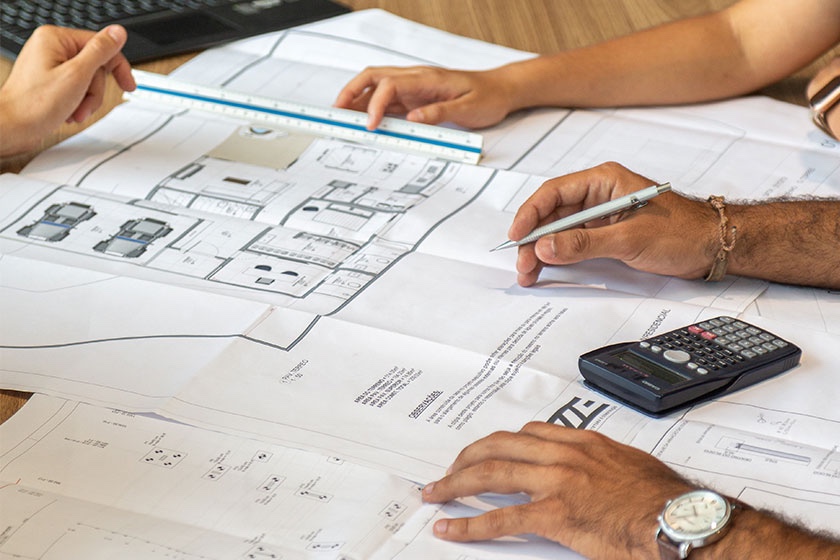 We are delighted to invite Real Estate Balance members to our rescheduled event. Alongside leaders from the planning industry, this panel discussion will aim to assess ways in which to foster a more inclusive culture.
The planning industry is a sector with significant influence – the projects that planning professionals work on and the decisions they make go to the heart of communities.
While diversity, equality and inclusion (DE&I) are critical to all industries and across all strata of society, DE&I is particularly germane to planning, because arguably a lack of diversity affects not only the way we design and plan, but also who we design and plan for. Real Estate Balance believes that a planning profession that is more representative of society at large is crucial to bringing about inclusive environments that meet the needs of everyone.
While there are of course exceptions to the rule, it is widely recognised that there is a diversity issue in the planning industry and a perception that the profession is largely white, male and middle class. This characterisation, while true in the public sector, is even more so in the private sector.
Creating more diverse workplaces – by attracting women, people of colour, people from working class backgrounds, individuals identifying as LGBT+ and people where accessibility can be a factor – is a major challenge facing the whole of the industry. While the scale of the challenge is increasingly recognised by organisations on the more enlightened end of the spectrum, the solutions are less clear.
This event is designed to be the catalyst for an honest conversation about the challenges, and what the solutions might be.
Speakers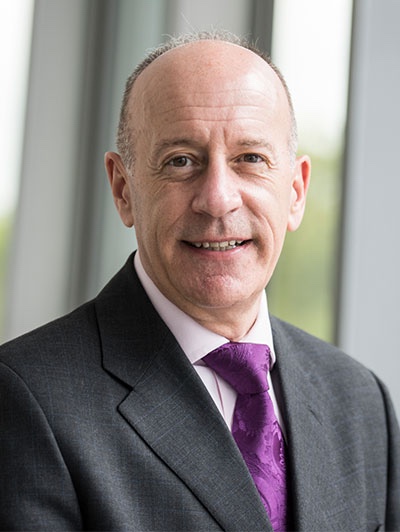 Jules Pipe CBE, Deputy Mayor of London for Planning, Regeneration and Skills
Jules Pipe is working on key priorities for the Mayor, including: implementation of the London Plan, major and community-led regeneration projects across the capital, building a skills system that properly addresses the needs of Londoners and the economy, and ensuring London's infrastructure supports good growth, meets the needs of London's communities and makes London a cleaner, greener and smarter City. Jules has unrivalled knowledge of London government, becoming the first directly elected mayor of Hackney in 2002 and serving as Chair of London Councils from 2010 until he joined the Mayor's team in 2016.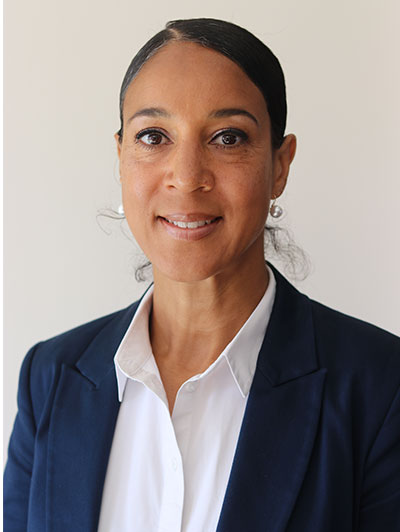 Amanda Reid, Director, Planning & Place, Environment and Communities, Royal Borough of Kensington and Chelsea
Amanda is Director of Planning and Place at the Royal Borough of Kensington and Chelsea where she provides strategic leadership on the integrated delivery, improvement and performance of a busy Local Authority Planning, Building Control, Land Charges and Transport Policy service. Amanda joined RBKC in 2020 from the London Borough of Newham where she was Director of Planning and Development (Chief Planning Officer). Prior to that she worked for the London Thames Gateway Development Corporation, focussing on major development proposals across five east London boroughs. Amanda is a qualified electronic engineer and has extensive experience of delivering major development projects. Her extensive experience includes leading on the £500m London City Airport expansion programme, £1.7bn ABP Royal Albert Dock scheme, and the delivery of 1000s of new homes.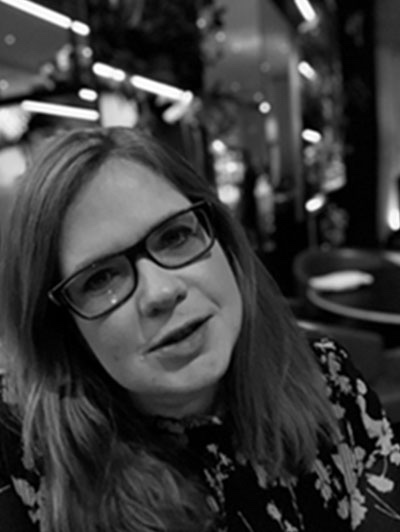 Gillian Nicks, Associate Director, DP9
Before starting at DP9 in 2021, Gillian worked for four years at CBRE, and prior to that across a number of London Boroughs: Tower Hamlets, Hackney and Lambeth.
Through her career she has been involved in a range of varied major, complex developments, including Principal Place, The Stage and Dalston Junction at Hackney; Southbank Place, Elizabeth House and Brixton Town Hall redevelopment at Lambeth.  Since joining the private sector, she has been involved on a number of flagship schemes, including in the Boroughs of Newham (Royal Albert Dock), and Lambeth (IBM).  She is currently acting for clients across the boroughs of Brent, Enfield, Newham, Hackney, Waltham Forest and the LLDC.
Gillian is a mentor within the business, and has been central to reviewing the firms graduate support programme.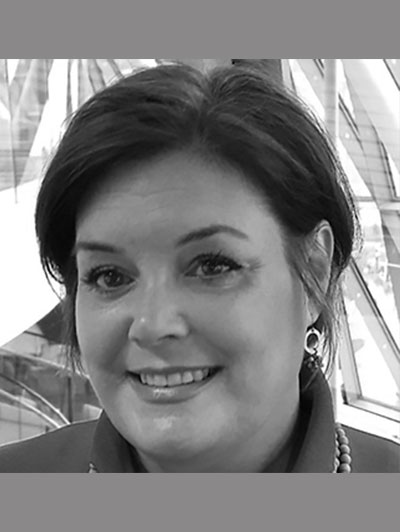 Juliemma McLoughlin, Executive Director, Environment, City of London
As Executive Director Environment, Juliemma provides high level strategic leadership and management across a comprehensive range of environment-related services provided to the public by the City Corporation in the City and in London and its surrounding areas.

Juliemma is responsible for ensuring that statutory obligations are met in relation to my services and also achieving the strategic objectives of the Corporate Plan and delivering the ambitions of the Future City which looks after the needs of residential communities, thriving sectors such as culture and entertainment and of the imperatives of creating a safe, clean and healthy environment across the City of London and wider areas.

Juliemma's role is vital in maintaining the confidence of the development industry to invest in the City, through participating in the creation of buildings and in developing environments and infrastructure systems which meet the requirements of the business community.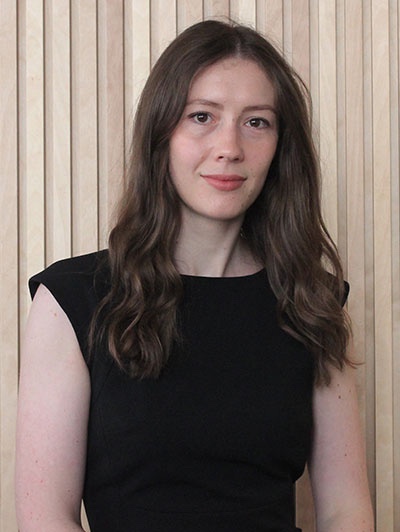 Natalie Render, Associate, DP9
Natalie joined DP9 in January 2020 and has 8 years of planning consultancy experience. Natalie advises and supports various clients through all stages of the planning process from pre-acquisition to post-determination, including devising and delivering planning strategies, and project management of planning applications. Her experience spans across a range of development sectors and London boroughs. She is currently advising on multiple high profile projects including complex regeneration schemes at Canada Water and Euston. Natalie is an active member of various property networking platforms and passionate about mobilising conversations about diverse, inclusive and equal workplaces to help make a positive change in corporate culture.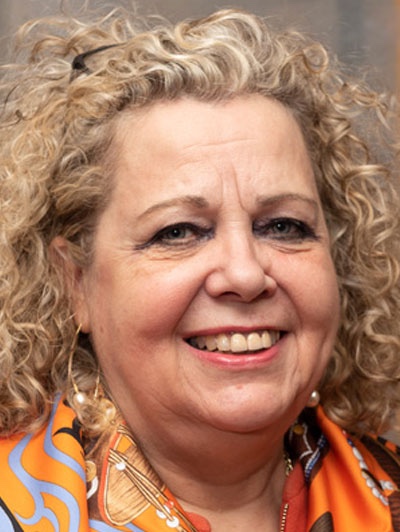 Sue Brown, Managing Director, Real Estate Balance
Sue Brown is managing director for Real Estate Balance, a campaigning organisation working to improve diversity and inclusion in the real estate industry. Sue has four decades of business, property and economic-development experience.
Sue joined Real Estate Balance in April 2020 from London First, where she was executive director with responsibility for property, planning, the environment and development since 2016. Sue started her career in government, serving as a senior advisor in a variety of high-profile roles, before going on to establish her own real estate consultancy.
Sue was a driving force behind the launch of MIPIM, the world's largest real estate investment conference that takes place each year in Cannes. Sue was the co-founder and co-chair of REWIRE, the network for women in property. She is also an active member of the Women's Network Forum based at Buckingham Palace.
About DP9
Joining Real Estate Balance was a key step for DP9 in recognising that a gender balanced business is a more effective business. Being part of an organisation such as Real Estate Balance not only reinforces DP9's commitment to making a change in corporate culture but also provides DP9's Board and staff with support and guidance on the journey towards gender diversity.
 
There is a strong pool of talented female planners coming up through the ranks at DP9 and we believe that, with the right support structure, they can be our future leaders. We want to foster this talent through mentoring, training and support and provide a working environment that allows everyone to thrive. We are developing a culture of progression and creating role models to assist in attracting and retaining the best people.
 
As part of our commitment to professional development,  a programme has been introduced for new planners to ensure they have the support they need to be able to build firm foundations in the early stages of their career. We want everyone to feel valued at DP9 and we want them to have the tools they need for success, so that we can build a more diverse, inclusive and innovative business. We have employed a Wellness Coach who has proven very popular with all staff, but particularly with female employees who have benefitted from her input on issues including confidence, management styles, career development, work/life balance and workload management, as well as the many issues that have arisen as a result of the COVID-19 pandemic.
 
DP9 have one of the best family policies in the industry. Our 'Supporting Working Families Policy' is designed to attract and retain talent, including parents returning to work after starting a family. 
 
In recognition of the importance of diversity and inclusion, both for us as a business but also for the planning profession more widely, our plans for 2022 include working with universities to develop a mentoring and work experience programme for planning and property students from a diverse range of backgrounds to help reduce barriers to entry and promote diversity and inclusion in the planning profession.
Request your place
Please note this does not constitute a confirmed booking. On receipt, our team look forward to being in touch to confirm your place.