Join our diversity campaign!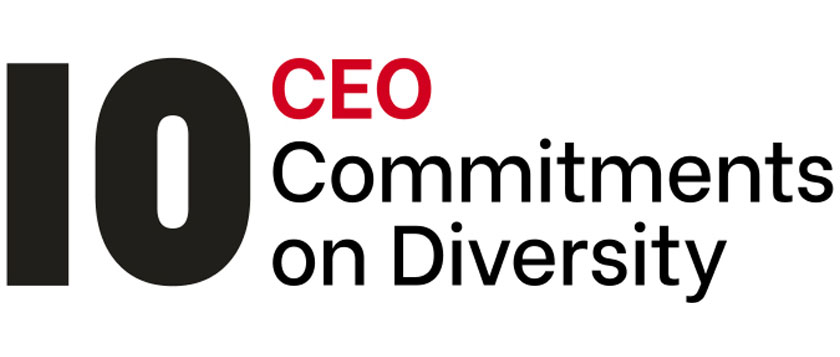 Our CEO Commitments on Diversity have been a flagship Real Estate Balance policy for more than 5 years.
Setting out 10 inclusive actions that each member CEO agrees to take on diversity, the Commitments incorporate significant industry expertise and are designed to be interpreted and implemented by our member organisations in ways that are most appropriate for them. We know our members are at different stages in their journey with the Commitments, so we wanted to showcase some of the fantastic work already taking place and inspire and encourage others to find new and creative ways of engaging with them.
Many of our members are already making important progress on D&I, and the campaign is designed to reintroduce and re-establish the Commitments as an resource to help our members take forward the conversation on diversity in a structured and holistic way.
Starting in September 2021, each month we will add new case studies to this page.
10 CEO Commitments on Diversity member case studies
Visibly demonstrate the business case for diversity and promote your commitment within your business. 
A case study by Prologis.


Gather your diversity data, track and report your progress, using your data to guide your priorities.
A case study by St Modwen


Change mindsets by challenging bias/discrimination wherever you see it and licence others to do so.
A case study by BPIC Network


Insist on diversity for recruitment or promotion decisions you're involved with, including on panels and in shortlists.
A case study by Schroders


Use promotional opportunities for your company to represent a diverse image


Speak on panels only where organisers commit to have a panel diversified by gender and ethnicity. 


Adopt a balanced and diversified approach to sponsorship, i.e. both gender and ethnicity.
Case studies by JLL and Avison Young
 
Consider actions to influence your supply chain. 
A case study by Herbert Smith Freehills


Personally engage with the diverse range of the workforce in your business in order to broaden your perspective.
A case study by SEGRO


Promote D&I in any groups you are members of and share good practice.
A case study by Granger Reis
Our members are invited to share a case study with us detailing how their organisation is applying the Commitments for publication on this page. Use this template to capture and include all the relevant information.
Some of the ways you can get involved
Share your approach to D&I with your own staff by including the Commitments in a message from your CEO via company internal communication channels.
Organise an event with the participation of your CEO. Whether for your own staff or external partners and clients, our team and advisory council will be available to attend your event as speakers and panel members. This could be a great opportunity to discover and share how senior leaders outside your organisation are implementing the Commitments. Contact us to find out more.
Each month, share one of our fully designed graphics on your own social media channels. These graphics have been especially created to allow for co-branding – so why not add your company logo and demonstrate your support for the campaign! We have designed the files using InDesign, so your marketing teams can add your logo with ease. The files are ready for download here.
Activate your supply chain by writing to your suppliers about the Commitments and inviting their own CEOs to sign up – you can find a template letter here to help you get started.
Over 100 industry leaders have already signed up to our 10 CEO Commitments. With your continued help we can ensure that real estate becomes a more diverse and inclusive place where people from all backgrounds are supported.