Breaking down barriers in the property sector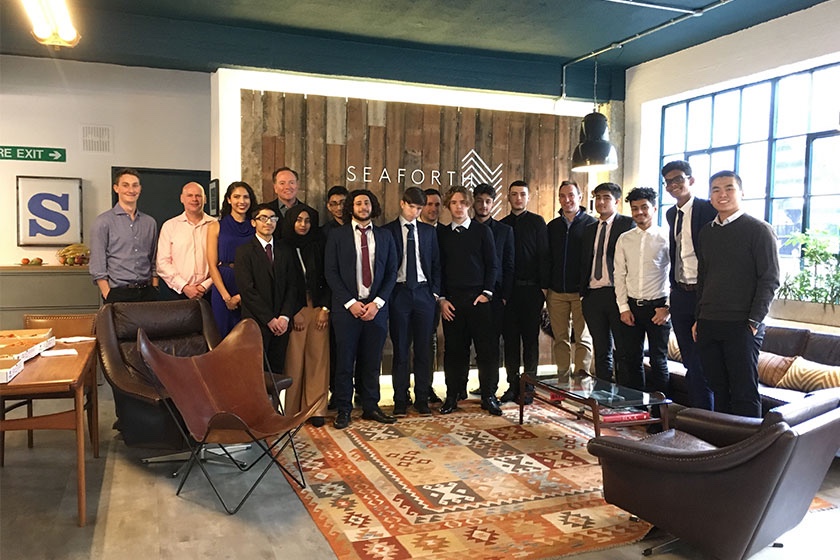 At a time when London's job market is experiencing a deeper crisis than rest of UK, independent social mobility charity, the Mayor's Fund for London, is on a mission to make the Built Environment industry more accessible and inclusive, especially for young people from lower socio-economic and Black, Asian and ethnic minority backgrounds.
It is a stark reality that the lack of diversity and representation across the Built Environment industry is holding young people back. In architecture, almost 94% of architects are white[1]; only 27% of employees in real estate come from lower socio-economic backgrounds[2] and less than 6% of construction workers are from Black, Asian, or minority ethnic backgrounds[3]. During the pandemic, 31% more Black and minority ethnic workers lost their jobs in comparison to 11% jobs lost among white workers[4]. 
The September Race Diversity in Real Estate survey by the Estates Gazette magazine showed that roughly 81.5% of respondents said that property was failing to attract ethnic minorities to the sector, with almost 90% saying property was failing to get Black, Asian or minority ethnic professionals into senior leadership positions.
The charity's 'Firm Foundations' campaign calls for employers to sign up its Diversity Pledge; a series of principles that help to remove barriers for young people, in particular for those from underrepresented backgrounds. By signing up, employers commit to championing the principles and implementing one new action within six months of joining.
The Pledge is not prescriptive and allows flexibility, depending on companies' priorities. Examples commitments so far include a work placement scheme for looked after children; developing metrics to measure social value; supporting the Mayor's Fund Access Aspiration programme by connecting with secondary schools for careers guidance; and designing a revised recruitment strategy.
Organisations that have backed the Firm Foundations campaign and signed the Diversity Pledge so far include: Avison Young, Berkeley Group, British Property Federation, Camargue, Changing the face of Property, Dominvs Group, the G15 group of London housing associations, GIA Surveyors, JLL, Jomas Associates, Morris+ Company, Oxford Properties, Realstar Group, Stephen George + Partners and Turley.
The following have also signed the Diversity Pledge: Archio Ltd, Baily Garner, Built Environment Networking, dMFK, Estates Gazette, Etude, Hayhurst & Co Architects, MAE, Max Fordham, Morgan Sindall, MTVH, Naturally Talented Me, Optivo, Peabody and Wates.
Firm Foundations aims to create instant impact in its first year by signing up 100 companies to take new action, whilst also working with business leaders to shape an industry-wide programme for the longer term.
To find out more or to get involved, click here
[1] Architects Journal 2018
[2] Bridge Group report "Socio-economic diversity in the real estate sector" September 2020
[3] 2018, ONS
[4] 2021, ONS