PwC Partner Saira Choudhry joins our Board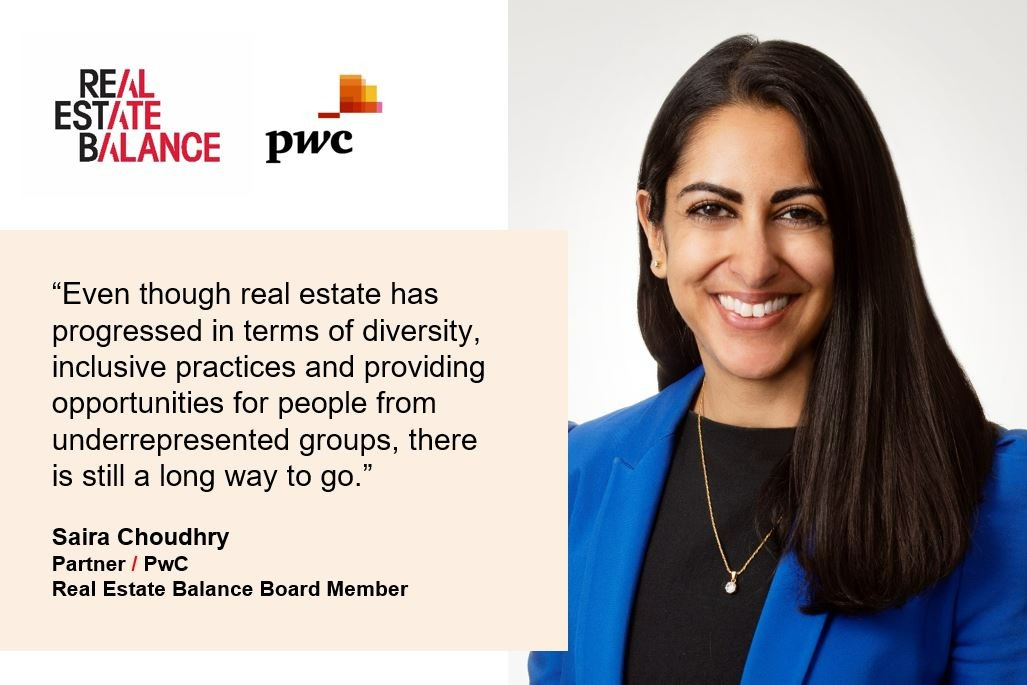 Real Estate Balance is delighted to announce that PwC Partner and D&I advocate Saira Choudhry has been appointed to our Board of Directors.
Saira has 18 years' experience working with private and listed clients, leads PwC's Real Assets Audit Sector in the UK and is on the company's Real Estate Leadership Team and the British Property Federation's Finance Committee.
Saira has also been an influential member of our Policy and Campaigns Committee for six years and was named Role Model of the Year at the 2020 Women in Accountancy and Finance Awards.
Her varied and valuable contributions to REB include being at the forefront of the launch of our speed mentoring programme, which has connected more than a hundred junior real estate professionals with senior leaders in the industry in recent years.
Saira was also integral in our first-ever survey in 2016, with the initiative now the largest D&I research project in UK real estate and helping to set the benchmark for industry standards.
Commenting on her appointment, Saira said:
"This is a great time to be joining the Board because even though real estate has progressed in terms of diversity, inclusive practices and providing opportunities for people from underrepresented groups, there is still a long way to go.
"All throughout our membership, people want to see and hear from diverse role models and know that there is a level playing field and fair opportunities for progression.
"Real Estate Balance is perfectly placed to challenge and support our members as we continue to work towards this vision of the more equitable industry we all want to be part of."
Saira's appointment is the latest development in REB's aim to further increase our reach, influence and impact, with Simon Carter from British Land, Clarence Dixon from CBRE, Kirsty Wilman from Federated Hermes Limited and Nick Worrall from Barratt Developments also joining our Board this year.
Real Estate Balance co-founder and Chair of the Board Liz Peace CBE said:
"It has been an exhaustive and exciting process to diversify and strengthen our Board and Saira is a brilliant appointment and the final piece in our Board recruitment jigsaw.
"I am truly in awe of the commitment to D&I evidenced by both Saira and our other new Board members, and I know they will make many fantastic contributions to Real Estate Balance as we continue to campaign for change in real estate in the months and years ahead."