Real Estate Balance at MIPIM 2022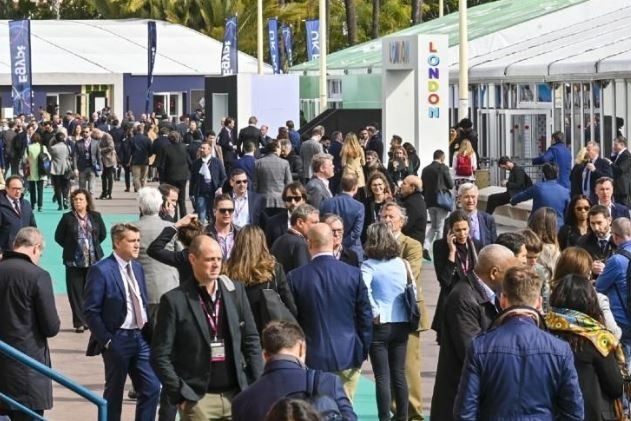 The Real Estate Balance team is now back from MIPIM and we were delighted to see so many of our members and friends playing such an integral part in the world's most significant property conference.
We were particularly proud to see members championing D&I in the UK real estate industry and beyond – so a huge thank you to everyone involved!
Sue Brown, our Managing Director, was closely involved in establishing the conference in the early 1990s and was invited by the event organisers, RX Global, to help put together an inclusive programme and ensure a good gender and ethnic mix of speakers on the London stand.  
 
She was also pleased to help secure speaking opportunities for many of our members, including BPIC Network, Crestbridge, Cromwell Property, Cushman & Wakefield, DWS, Greystar, Hines, JLL, L&G, PGIM, Prologis and Turley. We also had our own panel on the London stand, represented by Emma Hill, our Head of Events, Emily Cramer from our communications agency Meaningful and Paul Modu from Knight Frank, who is a member of our NextGen Committee.
 
This year's post-pandemic MIPIM was hopeful in tone, however, as we collectively face a European humanitarian crisis, and there was an air of mature discussion and much talk of collaboration across all sectors.
Here's a brief round-up of our MIPIM 2022 highlights:
Unsurprisingly, net-zero initiatives and the levelling-up agenda dominated many conversations. In one panel, Cromwell Property Group's Danya Pollard highlighted that social mobility really is key to levelling up across the country. 
In another, Katherine Fairclough from the Liverpool City Region Combined Authority shared that "we need to have honest discussions about the collaboration between public and private, to build a fairer future."
At a Cushman & Wakefield breakfast, Tina Reuter MRICS introduced their new WIN (Women's Integrated Network) programme, launching in partnership with CREW Network.
Crestbridge's Stephanie Workman guest moderated Real Estate Balance's 'Skills, training and diversity' panel, which explored how London is diversifying routes into real estate and broadening the scope of talent in the built environment's ever-changing landscape
Ben Bannatyne from Prologis and Matthew Jones at Turley took a look at infrastructure and the need for more industrial space.  
Discussing skills, training and diversity as critical pillars of London's resilience, Amos Simbo of BPIC Network and Stephanie Workman from Crestbridge agreed that the property industry needs a rebrand in order to attract new talent.
Elsewhere across MIPIM, the Gend'her round table networking session was a great success, brought together by Wendy Mann, CEO of CREW Network and Michelle Penelope King, an expert on gender equality and organisational culture.
The Real Estate Future Proof Pavilion held a conversation with Women in PropTech discussing ESG, data and digitalisation in real estate. All were in agreement that "creating a diverse workforce in the industry starts with education at a really early age." 
The Real Estate Balance team loved hearing from the women leading change and connecting the Northern Powerhouse at Invest Newcastle's 'Women that Power the North' event. 
Stephanie Hyde, Ollie Saunders and Honore Achille Simo from the JLL team hosted an insightful panel on intersectionality: "The biggest challenge the industry faces is finding the right talent. As our population ages, this is only going to worsen. Diversity is key to unlocking talent."
Sue Brown said:
"I couldn't agree with this sentiment more, and look forward to continuing the conversation on greater equality and diversity with you all during this year and beyond.
"We have an exciting events programme of our own planned for this year, so be sure to look out for next On Balance newsletter and keep an eye on our Events page."