We're celebrating reaching 100 members!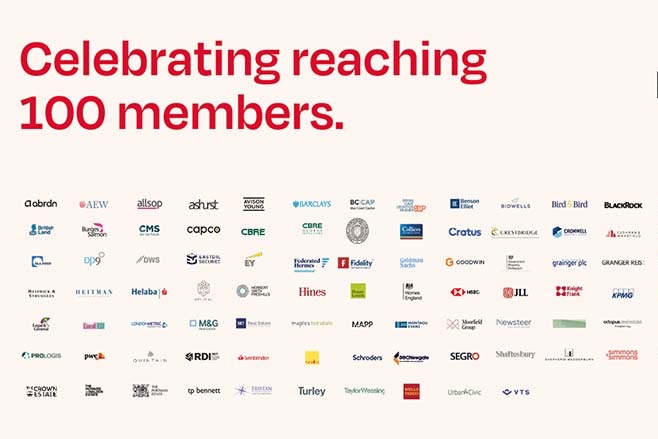 Real Estate Balance is celebrating reaching its 100th member. The milestone comes with the admission of three new members – Bidwells, Lambert Smith Hampton and Octopus Real Estate.
Real Estate Balance membership now spans both private and public sectors and includes property owners, investors, developers, agents, consultants, and professional and financial services firms. By working together, Real Estate Balance members are a united voice calling for change within property and better support for underrepresented groups.
The organisation was founded in 2015 by a group of senior industry women to address the gender imbalance in real estate. Understanding that achieving gender diversity is not only "a women's issue" and that broad support is essential in driving change, senior men joined the leadership of the organisation shortly after its formation. The property world quickly got behind the group and helped it to grow – 5 years later Real Estate Balance runs the largest and most comprehensive survey of gender and D&I in real estate and offers a range of programmes, campaigns and events, including its industry-benchmark CEO Commitments on Diversity which all senior leader members have now signed up to; a Toolkit offering practical guidance, information and good practice; and a NextGen Committee to nurture a diverse talent pipeline and help property professionals at an earlier stage in their career to thrive.
Celebrating this important moment in Real Estate Balance's history, Managing Director Sue Brown, said:
"Reaching 100 members is a huge achievement and it's a testament to the fantastic support of the property industry and its willingness to join us on the journey to build a truly diverse and inclusive sector. Our campaign is relying on the active engagement of our members to bring about this change and I want to take this opportunity to thank each and every one of them for helping us hit this significant milestone."