Diversity Talks Real Estate
Diversity Talks Real Estate connects female and ethnic minority professionals with speaking opportunities across Europe, and provides training for successful stage presence.
The organisation believes visibility brings opportunities, challenges stereotypes and provides role models. It also helps us to work towards a more diverse and inclusive industry that would best serve the cities and communities in which we work.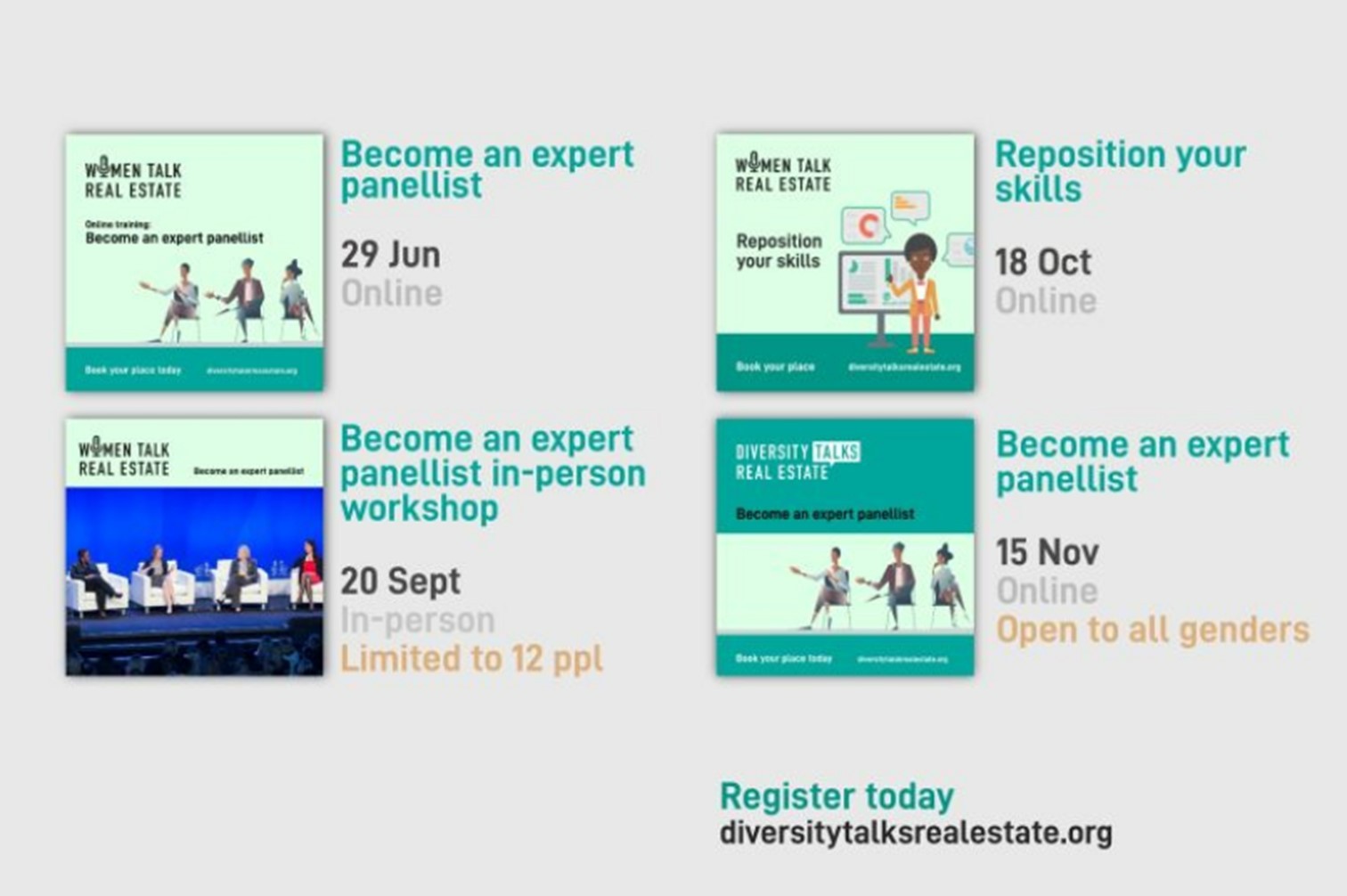 Diversity Talks Real Estate