M&G Real Estate case study on good practice around flexible/agile working
After considering employee work/life balance, M&G Real Estate now:
Engages with employees on how to better support agile/flexible working.
Includes a flexible working statement in job adverts.
Promotes flexible working through regular communications.
Showcases senior role models (of both genders) to highlight that staff can hold a senior position and still work flexibly.
Holds trial periods.
Focuses on outputs, not inputs, and encourages a healthy work life balance.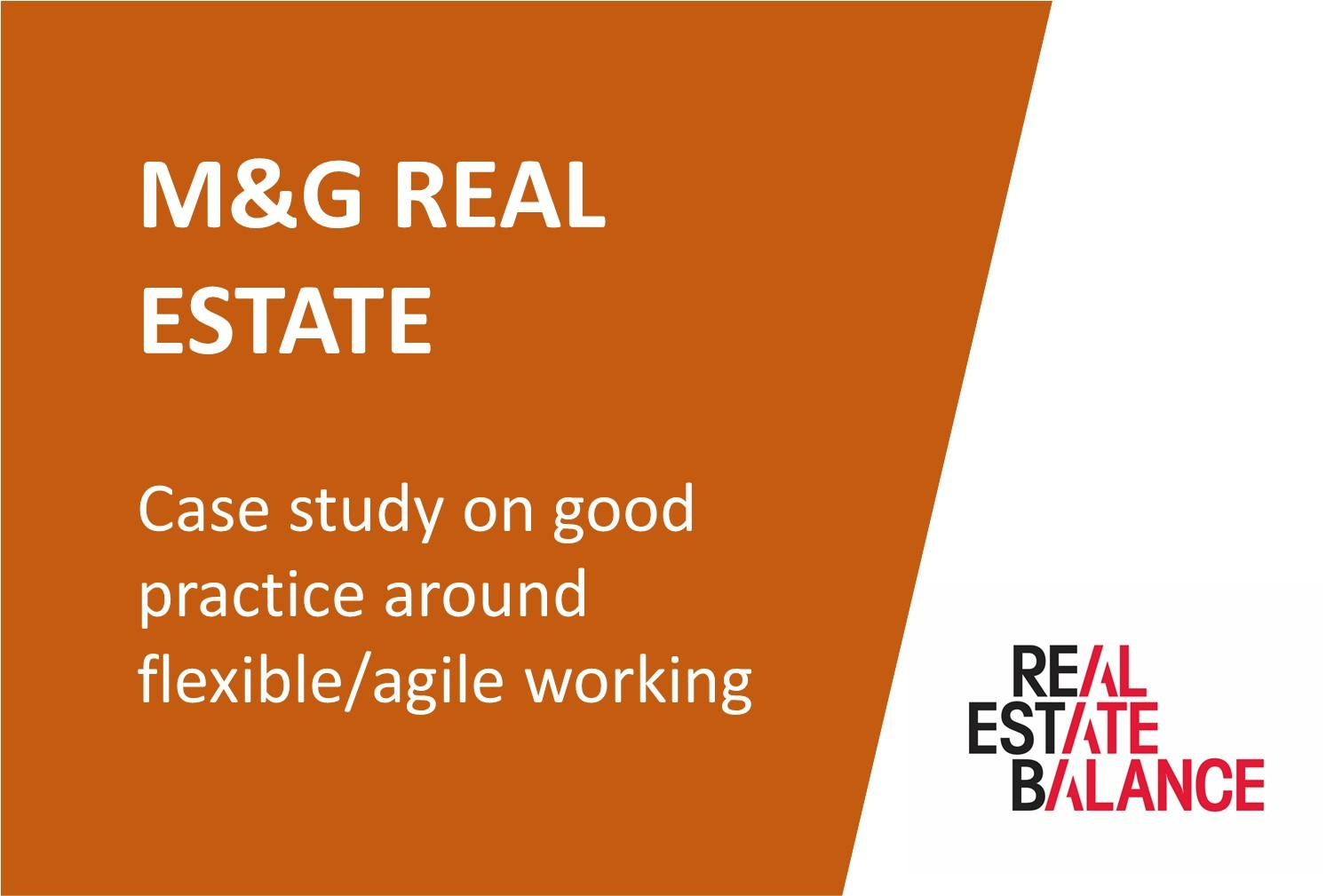 Good practice around flexible/agile working