New ways of working - exploring a sustainable and balanced future
Seminar /
23 November 2020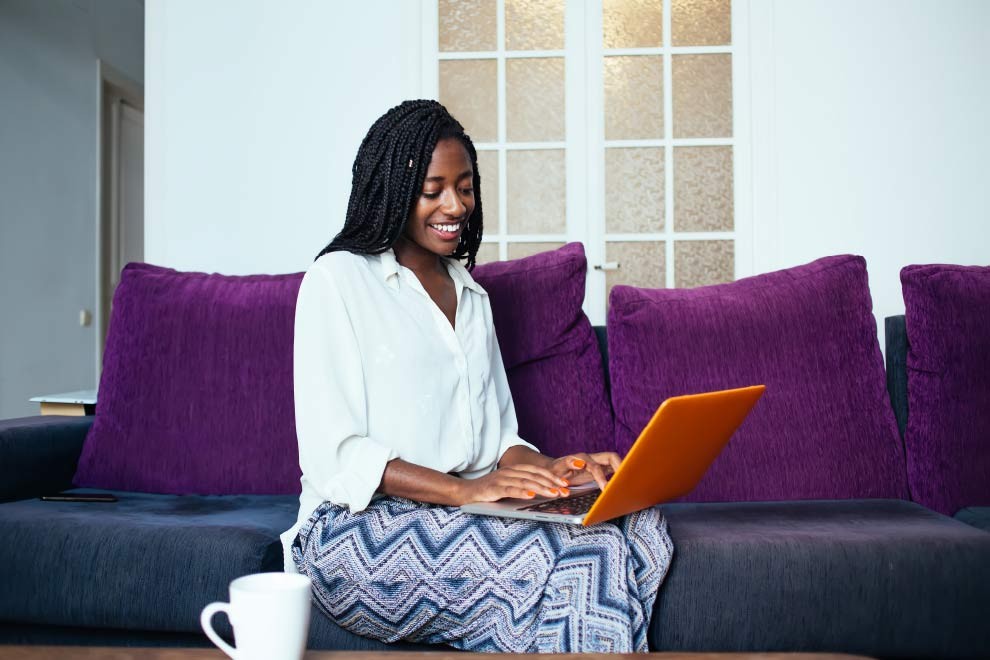 Read the Property Week article
Pre-Covid-19, dynamic working was already gaining momentum across all business sectors, with growing pressure for flexibility to be a key focus for forward looking organisations.  Research had already indicated a direct link between flexibility and people feeling more engaged, leading to positive knock-on effects for productivity, staff retention and recruitment.  Fast forward to today and a majority of us have been forced to cope with a sudden shift to working remotely and the challenges this has brought in terms of juggling work/life balance.  How have we adapted, what does this mean for the culture of organisations going forward and how will we identify new ways of working that are sustainable?  
At Barclays they are proud of their successful 'Dynamic Working' culture – an initiative now in its sixth year – and we were delighted that they shared their experiences on this journey to date with our membership at this event.   
Dennis Watson, Head of UK Real Estate, Barclays introduced event in the context of Barclays journey into dynamic working, his team's experience of adapting to the pandemic situation and how this may shape the way the Bank works in the future.  
Jess Tomlinson, Head of London Real Estate, Barclays moderated a discussion involving panellists with diverse experiences of managing their work/life balance, both pre- and post-Lockdown, who shared their thoughts on what our recent experiences have taught us about how we can adapt and move forward into a fundamentally new way of working.  Jess was joined by -
Emma Cariaga, Joint Head of Canada Water, British Land 
Charlotte Dawidek, Surveyor, Living Capital Markets, JLL
Dominic Packwood, Investment Asset Manager, The Crown Estate
Through a combination of insight and interactive debate, our panellists shared with the audience some of the ways in which businesses might successfully adapt to working in a post-pandemic world.
About the speakers
Emma Cariaga
Joint Head of Canada Water, British Land
Emma joined British Land in 2014 and has joint responsibility for the development of the Group's assets at Canada Water. The project, adjacent to the Canada Water & Surrey Quays stations, covering over 50 acres will deliver a 5m sqft urban centre for London comprising workspace, retail, leisure, culture, and residential alongside higher education and community uses.
Previous experience Emma joined British Land after 7 years at Landsec where she delivered a number of Central London mixed-use developments, as well as overseeing their strategic land portfolio. Prior to this, Emma held development and land management roles at house builders Barratt and Crest Nicholson.

Charlotte Dawidek
Surveyor, Living Capital Markets, JLL
Charley is the Co-Chair of Real Estate Balance's NextGen Committee, she works at JLL as a Surveyor in Capital Markets. Charley is passionate about all aspects of diversity and inclusion, she believes in a holistic approach to improving equality.

Dominic Packwood
Investment Asset Manager, The Crown Estate
Dominic Packwood is an Investment Asset Manager who joined The Crown Estate in 2014. He is responsible for capital transactions across the Central London portfolio and has concluded over £850m of acquisitions, sales and lease re-gears. Dominic is a qualified chartered surveyor with the RICS and sits on both the Real Estate Balance Developing Management Committee and Westminster Property Association Next Gen Committee.

Jess Tomlinson
Head of London Real Estate, Barclays
Jess runs the London Real Estate team for Barclays. Jess joined Barclays in November 2015 to run Transaction and Asset Management for the UK Real Estate business and subsequently moved to the Coverage side of the business running first the South East and Eastern team and now the London business. Jess has over 18 years' experience in Real Estate Finance in a variety of different roles. Prior to joining Barclays in 2015, Jess was a Principal of the Real Estate Debt Strategies Group at Blackstone providing legal support to the investment and asset management groups based in London. Prior to joining Blackstone in 2012, Jess was a Director in the Real Estate Group at RBS where her responsibilities included managing the execution of real estate debt transactions including originations and restructurings and before joining RBS, Jess practiced law in the real estate finance practice of Allen and Overy.

Dennis Watson
Managing Director, Head of UK Real Estate, Barclays
Dennis is a Managing Director in Barclays Corporate Banking and is the Head of Real Estate.
His career with Barclays spans over 30 years during which time he has undertaken a variety of roles in both the Retail and Corporate businesses.
He has been responsible for Corporate Banking's Real Estate lending activity since 2006 and the 150 strong team now covers all of the Bank's Real Estate clients in the UK from the SME sector through to the listed house builders and REITS, providing financial lines in excess of £10bn.
In recent years Dennis has also had responsibility for the Infrastructure & Project Finance, Social Housing and Asset Finance teams as well as being Chairman of Barclays Mercantile Business Finance and Barclays Funds Investment Limited.